Learn to trade commodities from one of the biggest most successful traders ever!!!
Mark this date on your calendar…
Saturday, December 6, 2014
That's when Mike Norman Economics will be offering a special one-day intensive webinar designed to teach you the secrets of successful commodity trading from a major Wall Street pro. 
This one-time course will be taught by former Wall Street insider Andy Hecht who was a commodity trader with the legendary trading group Phibro. Andy is also the author of the book, "How to Make Money With Commodities."
| | |
| --- | --- |
| Commodity trader, Andy Hecht | |
Mr. Hecht spent nearly 35 years on Wall Street, including two decades on the trading desk of Phillip Brothers, which eventually became part of Salomon Brothers. Phibro was one of the largest, most successful commodity trading firms in the world. It's where legendary trader Marc Rich got his start.
Over the past two three decades Andy has researched, structured and executed some of the largest trades ever made, involving huge quantities of precious metals and bulk commodities. He understands the market in a way many traders can't imagine. He's booked vessels, armored cars and trains to transport and store a wide range of commodities. That puts him in an elite group that knows and understands the real workings of the commodity markets and how to profit in them. Today, Andy remains in close contact with sources around the world and his network of traders.
"I have a vast Rolodex of information in my head… so many bull and bear markets. When something happens, I don't have to think. I just react. History does tend to repeat itself over and over." -Andy Hecht
Andy's friends and mentors include highly regarded energy and precious metals traders, supply line specialists and international shipping companies that give him vast insight into the markets.  In this upcoming webinar Andy will cover the techniques and strategies he uses to uncover and capitalize on major commodity market moves. Some of the topics he will cover include:
Commodity market fundamentals covering many sectors and individual commodities

Utilizing technicals to time trades and take advantage of herd mentality

Inter-market and intra-market spreads and the secrets they hold when it comes to true value

Building a portfolio that can profit from commodity moves

Risk management

Futures, options, cash markets, commodity related stocks and ETF's
This will be a full-day, 8-hour online course taught on Cisco's Webex platform. No special software is necessary. Upon the course's completion you will be able to download the entire lesson in a video file for future review and study. The course fee is $995.
I want to learn how to trade commodities so I can profit from the next big moves!
 Commodity markets have taken a back seat recently, but that makes its a great time to gain the knowledge and skills you are going to need to get on board for the next moves. And big moves are coming, that I can assure you. A new Congress, weather, fracking, climate change, geopolitics, you name it...there will be plenty to drive the next commodity cycle on a macro and micro basis and you want to be on board.
Commodities move fast and you can make a fortune, but you have to know what you are doing. Who better than one of the most elite commodity traders on the planet to teach you?
Don't delay. Sign up now. The first 20 people to sign up will get a copy of Andy's book, How to Make Money With Commodities for free!!
Get the book FREE when you sign up for the course!
"I personally know Andy Hecht. He is a true commodity pro. He's traded alongside some of the biggest "Big Boys" of the rough and tumble commodity markets and that has made him an amazing trader. He can teach you the inside secrets of the commodity markets like no one else." -Mike Norman
Space is limited so sign up right now for this one-time amazing course for this Special Offer price of $995.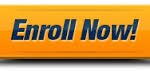 Yes, I want to learn from the best. I want former Phibro commodity trader, Andy Hecht, to show me all the inside commodity trading secrets of the pros. Andy's going to teach me about metals, oil, grains and softs so I can be prepared to take advantage of the next big commodity moves that are sure to come. So sign me up right now for his December 6th all-day online course. I uderstand that I will be charged $995.