Special Sale: Forex Trading Course on video $250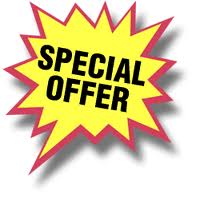 This is a Special Offer where I am now making available my FULL, 5-day Forex Trading Course for the unbelievably low price of $250.
Get all five days of this course, which teaches my proprietary system of:
Market Composition + MMT + Mental Game
This system enabled me to go for 2 YEARS without a single trading loss over nearly one thousand trades!
You will learn:
How to find out what positions other traders have on so you can literally pick their pockets

How to trade stress free and with complete confidence

How to work out of any bad trade with a worst case, "break even."

How to trade without arbitrary stops yet still have poweful and effective risk management

How to spot opportunities easily before others even have a clue 

How to buy and sell at nearly the exact highs and lows every time

How to turn losing trades into profitable trades

How to use MMT to score massive profits!
Plus...I will teach you how to use the incredible Oanda online trading platform.
I have been using Oanda for 14 years and I can tell you it is without a doubt the best online trading platform out there today. Amazing resources and tools. And incredibly tight spreads.
So don't waste time. I don't offer this special all the time, but now you can have my full course for only $250. That's a savings of over 90% compared to the live course, but you get the EXACT SAME LESSONS!
Here's what one student said about the course:
I want to receive Mike Norman's, full, Forex Course videos.
I understand my credit card of Paypal account will be charged $250.
**Once you have made your purchase I will send you the link where you can download the videos. There are 5 videos of approximately 5 hours long. -Mike Norman